Principles by Ben de Lisi Designer orange triangle print sleeveless dress
Was €48.00
Now €33.60
30% Off - Save a total of €14.40
About this item
This orange jersey dress from Principles by Ben de Lisi has a self tying belt nipping in the waist and a lovely geometric triangle pattern.
Reviews

Rated 3.4 out of 5Â by 5 reviewers.

Rated 2 out of 5Â by Rizzle64 Not like picture Very overpriced cover up even at the reduced price, colour and material not as pictured, very disappointed. 08 April 2015

Rated 1 out of 5Â by Darcy511 Dish rag This dress arrived squashed in a small bag. It was so creased, it looked like something I would keep under the sink to clean the floor, which was a good indication on how it would pack for holidays. Giving it the benefit of doubt, I tried it on. The fabric looked apallingly cheap. Needless to say, it was immediately returned 08 April 2015

Rated 5 out of 5Â by maryt5332 principles dress the dress is a generous size and lovely vibrant colours--- 11 March 2015

Rated 4 out of 5Â by Mary M Lovely vibrant colour Lovely colour and material, size was correct will be perfect for my holiday day or evening. 25 February 2015

Rated 5 out of 5Â by Over40butstillgotit Great sundress Ideal fir putting over a bikini, beautiful colours and cut. Only consideration is in windy weather the skirt can fly open 03 July 2014
Choose product options:
Size:
How to get this item
Standard Delivery Home Delivery
Free (orders over €30) or €4.95
Anywhere in the Republic of Ireland within 4 days
Click & Collect Delivered to your chosen store within 4 working days
Show full delivery details
How to return this item
Subject to exceptions, Debenhams is happy to exchange or refund your purchase within 28 days of delivery. Please check here for more details on our returns policy and exceptions.
Why not try
[ { "catentry_id" : "7043299", "part_number" : "BLNW039270", "Attributes" : { "Colour_silver":"7" }, "inventory_status" : "Available", "was" : "Was €27.00", "now1" : "Then €13.50", "offer_price" : "Now €10.80", "inventory_stock" : "39.0", "ppu_details" : "", "saving_amount" : "Save €16.20", "saving_percent" : "60% Off ", "colour" : '', "barCode" : '5051024327883', "otItemNumber" : '', "otOptionNumber" : '', "productId" : '7042796', "alternateImageCount" : '0' } ]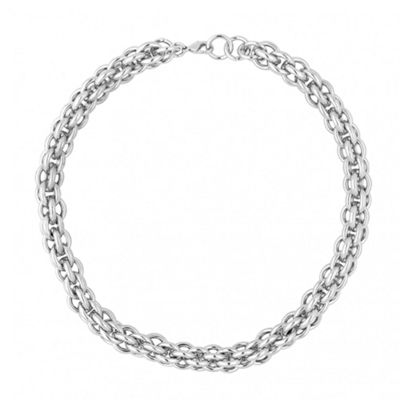 Was €27.00, Then €13.50, Now €10.80
60% Off Save a total of €16.20
[ { "catentry_id" : "7043272", "part_number" : "BLWW039268", "Attributes" : { "Colour_silver":"7" }, "inventory_status" : "Available", "was" : "Was €23.00", "now1" : "Then €11.50", "offer_price" : "Now €9.20", "inventory_stock" : "10.0", "ppu_details" : "", "saving_amount" : "Save €13.80", "saving_percent" : "60% Off ", "colour" : '', "barCode" : '5051024327869', "otItemNumber" : '', "otOptionNumber" : '', "productId" : '7042769', "alternateImageCount" : '0' } ]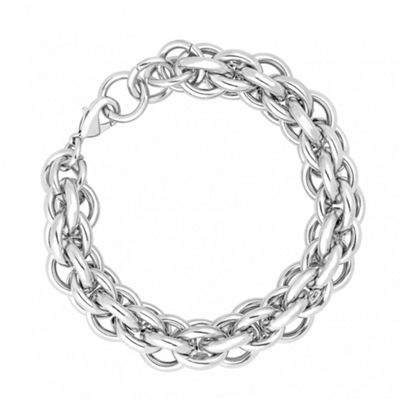 Was €23.00, Then €11.50, Now €9.20
60% Off Save a total of €13.80
[ { "catentry_id" : "5322806", "part_number" : "7588899", "Attributes" : { "Colour_pink":"7" , 'Size_34D':'8' }, "inventory_status" : "Unavailable", "was" : "Was €37.50", "now1" : "Then €18.75", "offer_price" : "Now €11.25", "inventory_stock" : "NA", "ppu_details" : "", "saving_amount" : "Save €26.25", "saving_percent" : "70% Off ", "colour" : '', "barCode" : '2200875888996', "otItemNumber" : '', "otOptionNumber" : '', "productId" : '5322086', "alternateImageCount" : '3' } , { "catentry_id" : "5322807", "part_number" : "7588898", "Attributes" : { "Colour_pink":"7" , 'Size_34C':'8' }, "inventory_status" : "Unavailable", "was" : "Was €37.50", "now1" : "Then €18.75", "offer_price" : "Now €11.25", "inventory_stock" : "NA", "ppu_details" : "", "saving_amount" : "Save €26.25", "saving_percent" : "70% Off ", "colour" : '', "barCode" : '2200875888989', "otItemNumber" : '', "otOptionNumber" : '', "productId" : '5322086', "alternateImageCount" : '3' } , { "catentry_id" : "5322808", "part_number" : "7588897", "Attributes" : { "Colour_pink":"7" , 'Size_34B':'8' }, "inventory_status" : "Unavailable", "was" : "Was €37.50", "now1" : "Then €18.75", "offer_price" : "Now €11.25", "inventory_stock" : "NA", "ppu_details" : "", "saving_amount" : "Save €26.25", "saving_percent" : "70% Off ", "colour" : '', "barCode" : '2200875888972', "otItemNumber" : '', "otOptionNumber" : '', "productId" : '5322086', "alternateImageCount" : '3' } , { "catentry_id" : "5322809", "part_number" : "7588896", "Attributes" : { "Colour_pink":"7" , 'Size_34A':'8' }, "inventory_status" : "Unavailable", "was" : "Was €37.50", "now1" : "Then €18.75", "offer_price" : "Now €11.25", "inventory_stock" : "NA", "ppu_details" : "", "saving_amount" : "Save €26.25", "saving_percent" : "70% Off ", "colour" : '', "barCode" : '2200875888965', "otItemNumber" : '', "otOptionNumber" : '', "productId" : '5322086', "alternateImageCount" : '3' } , { "catentry_id" : "5322810", "part_number" : "7588895", "Attributes" : { "Colour_pink":"7" , 'Size_32E':'8' }, "inventory_status" : "Unavailable", "was" : "Was €37.50", "now1" : "Then €18.75", "offer_price" : "Now €11.25", "inventory_stock" : "NA", "ppu_details" : "", "saving_amount" : "Save €26.25", "saving_percent" : "70% Off ", "colour" : '', "barCode" : '2200875888958', "otItemNumber" : '', "otOptionNumber" : '', "productId" : '5322086', "alternateImageCount" : '3' } , { "catentry_id" : "5322799", "part_number" : "7589104", "Attributes" : { "Colour_pink":"7" , 'Size_36B':'8' }, "inventory_status" : "Unavailable", "was" : "Was €37.50", "now1" : "Then €18.75", "offer_price" : "Now €11.25", "inventory_stock" : "NA", "ppu_details" : "", "saving_amount" : "Save €26.25", "saving_percent" : "70% Off ", "colour" : '', "barCode" : '2200875891040', "otItemNumber" : '', "otOptionNumber" : '', "productId" : '5322086', "alternateImageCount" : '3' } , { "catentry_id" : "5322800", "part_number" : "7588906", "Attributes" : { "Colour_pink":"7" , 'Size_36E':'8' }, "inventory_status" : "Unavailable", "was" : "Was €37.50", "now1" : "Then €18.75", "offer_price" : "Now €11.25", "inventory_stock" : "NA", "ppu_details" : "", "saving_amount" : "Save €26.25", "saving_percent" : "70% Off ", "colour" : '', "barCode" : '2200875889061', "otItemNumber" : '', "otOptionNumber" : '', "productId" : '5322086', "alternateImageCount" : '3' } , { "catentry_id" : "5322811", "part_number" : "7588894", "Attributes" : { "Colour_pink":"7" , 'Size_32DD':'8' }, "inventory_status" : "Unavailable", "was" : "Was €37.50", "now1" : "Then €18.75", "offer_price" : "Now €11.25", "inventory_stock" : "NA", "ppu_details" : "", "saving_amount" : "Save €26.25", "saving_percent" : "70% Off ", "colour" : '', "barCode" : '2200875888941', "otItemNumber" : '', "otOptionNumber" : '', "productId" : '5322086', "alternateImageCount" : '3' } , { "catentry_id" : "5322812", "part_number" : "7588893", "Attributes" : { "Colour_pink":"7" , 'Size_32D':'8' }, "inventory_status" : "Available", "was" : "Was €37.50", "now1" : "Then €18.75", "offer_price" : "Now €11.25", "inventory_stock" : "1.0", "ppu_details" : "", "saving_amount" : "Save €26.25", "saving_percent" : "70% Off ", "colour" : '', "barCode" : '2200875888934', "otItemNumber" : '', "otOptionNumber" : '', "productId" : '5322086', "alternateImageCount" : '3' } , { "catentry_id" : "5322801", "part_number" : "7588905", "Attributes" : { "Colour_pink":"7" , 'Size_36DD':'8' }, "inventory_status" : "Unavailable", "was" : "Was €37.50", "now1" : "Then €18.75", "offer_price" : "Now €11.25", "inventory_stock" : "NA", "ppu_details" : "", "saving_amount" : "Save €26.25", "saving_percent" : "70% Off ", "colour" : '', "barCode" : '2200875889054', "otItemNumber" : '', "otOptionNumber" : '', "productId" : '5322086', "alternateImageCount" : '3' } , { "catentry_id" : "5322813", "part_number" : "7588892", "Attributes" : { "Colour_pink":"7" , 'Size_32C':'8' }, "inventory_status" : "Unavailable", "was" : "Was €37.50", "now1" : "Then €18.75", "offer_price" : "Now €11.25", "inventory_stock" : "NA", "ppu_details" : "", "saving_amount" : "Save €26.25", "saving_percent" : "70% Off ", "colour" : '', "barCode" : '2200875888927', "otItemNumber" : '', "otOptionNumber" : '', "productId" : '5322086', "alternateImageCount" : '3' } , { "catentry_id" : "5322802", "part_number" : "7588904", "Attributes" : { "Colour_pink":"7" , 'Size_36D':'8' }, "inventory_status" : "Unavailable", "was" : "Was €37.50", "now1" : "Then €18.75", "offer_price" : "Now €11.25", "inventory_stock" : "NA", "ppu_details" : "", "saving_amount" : "Save €26.25", "saving_percent" : "70% Off ", "colour" : '', "barCode" : '2200875889047', "otItemNumber" : '', "otOptionNumber" : '', "productId" : '5322086', "alternateImageCount" : '3' } , { "catentry_id" : "5322803", "part_number" : "7588903", "Attributes" : { "Colour_pink":"7" , 'Size_36C':'8' }, "inventory_status" : "Unavailable", "was" : "Was €37.50", "now1" : "Then €18.75", "offer_price" : "Now €11.25", "inventory_stock" : "NA", "ppu_details" : "", "saving_amount" : "Save €26.25", "saving_percent" : "70% Off ", "colour" : '', "barCode" : '2200875889030', "otItemNumber" : '', "otOptionNumber" : '', "productId" : '5322086', "alternateImageCount" : '3' } , { "catentry_id" : "5322804", "part_number" : "7588902", "Attributes" : { "Colour_pink":"7" , 'Size_34E':'8' }, "inventory_status" : "Unavailable", "was" : "Was €37.50", "now1" : "Then €18.75", "offer_price" : "Now €11.25", "inventory_stock" : "NA", "ppu_details" : "", "saving_amount" : "Save €26.25", "saving_percent" : "70% Off ", "colour" : '', "barCode" : '2200875889023', "otItemNumber" : '', "otOptionNumber" : '', "productId" : '5322086', "alternateImageCount" : '3' } , { "catentry_id" : "5322805", "part_number" : "7588900", "Attributes" : { "Colour_pink":"7" , 'Size_34DD':'8' }, "inventory_status" : "Unavailable", "was" : "Was €37.50", "now1" : "Then €18.75", "offer_price" : "Now €11.25", "inventory_stock" : "NA", "ppu_details" : "", "saving_amount" : "Save €26.25", "saving_percent" : "70% Off ", "colour" : '', "barCode" : '2200875889009', "otItemNumber" : '', "otOptionNumber" : '', "productId" : '5322086', "alternateImageCount" : '3' } ]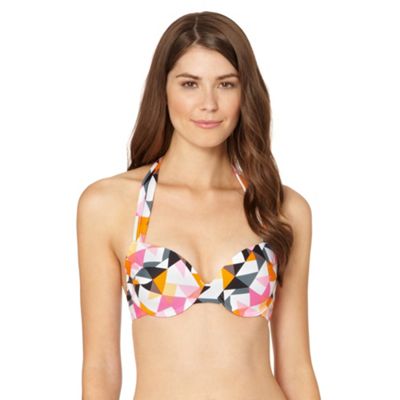 Was €37.50, Then €18.75, Now €11.25
70% Off Save a total of €26.25